About
The pristine pink sand beaches of Bermuda and the stormy hurricane season aftermath of this subtropical island paradise have influenced Molten 1090's signature aesthetic—combining hot handblown glass with precious metals. Each piece we design and make is inspired by the elements. 

Laura and Emily Smith are the sister-and-sister founders of Molten 1090. They run the company side by side from their East London studio—by way of Bermuda—where the two were born and bred.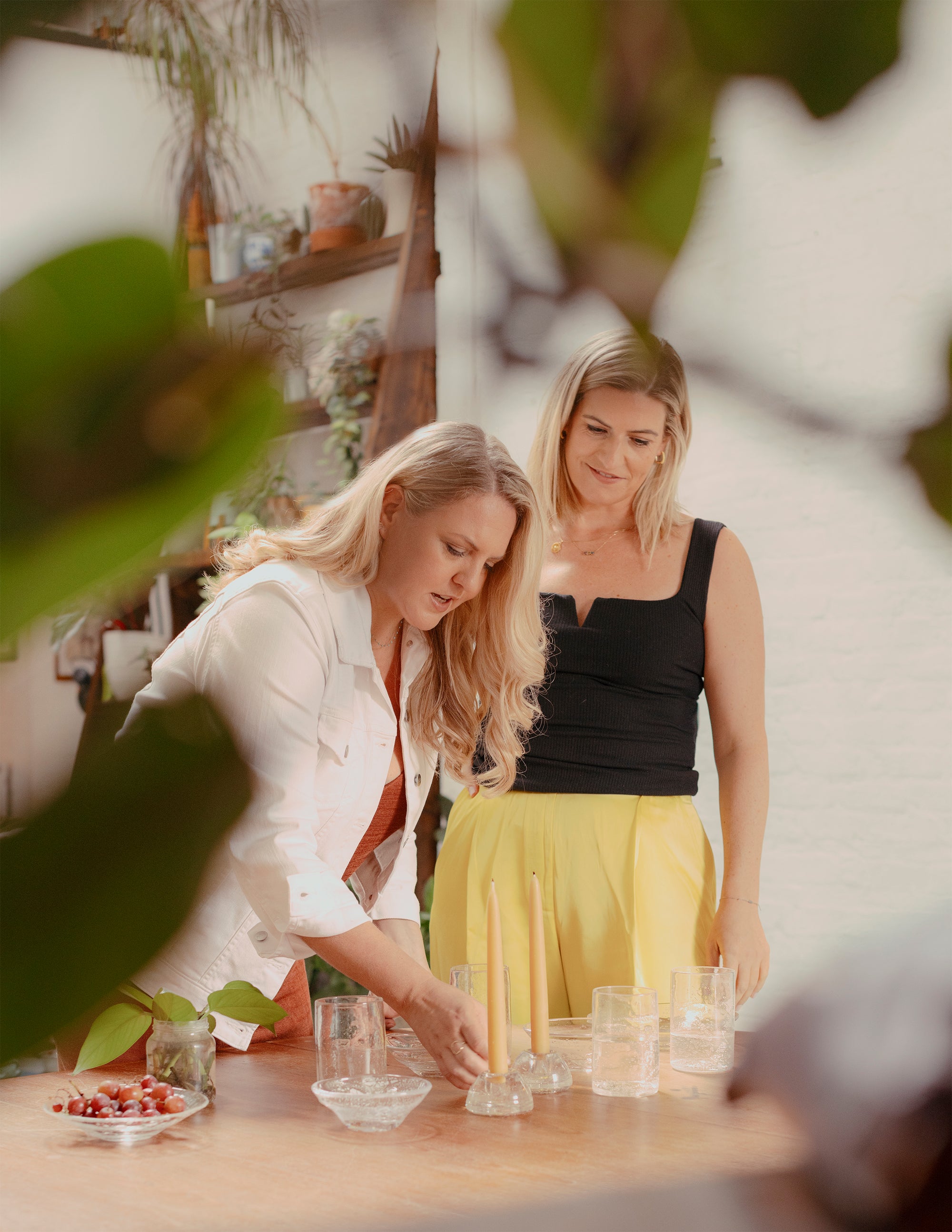 Laura is Molten 1090's Creative Director, a graduate of Chelsea College of Art and the Edinburgh College of Art. She has been working in the world of glass for 15 years—designing and making.

Emily is Molten 1090's Managing Director, the business yin to Laura's creative yang. She has over a decade of commercial experience at Bloomberg and has a long-held interest in sustainable business practices. 
Discover more about our Founders.